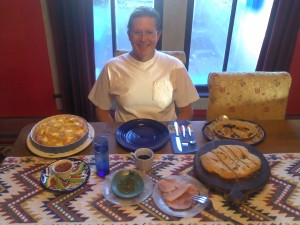 We LOVE to cook! Our homemade organic-gourmet breakfasts bring guests back over and over again. (Rusty (pictured), has been here more than 15 times.) Eve's Garden has an organic garden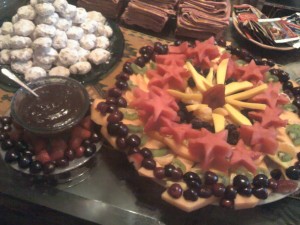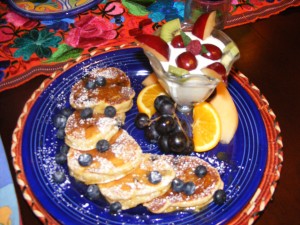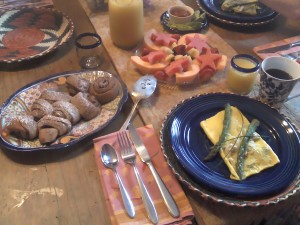 . Depending on the season, every breakfast has fresh ingredients from our gardens. We also get our delicious eggs, cheese and yogurt from our friend at a local ranch, Z-Bar Farms.
We like to make a big healthy breakfast as most guests are on their way to Big Bend National Park and we want to provide them with lots of energy for those gorgeous hikes!
When making a reservation we always ask if you have any dietary needs. We are happy to accommodate vegetarians, vegans, diabetics, people who just don't like onions, or any special requests.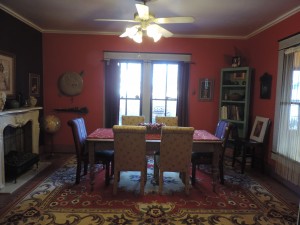 Other local food providers with whom we cooperate:
Blue Water Natural Foods, Alpine, TX
Big Bend Coffee Roasters, Marfa
Big Bend Honey, Alpine
Miller Meat Market, Ft Stockton (they process local Bison and wild venison from Alaine's Dad)
Pickle Creek Market, Marathon (caters events here at E's G)