The Story Behind Papercrete and Eve's Garden
In 1999 Kate, the boss lady, bought a small old "four square" house. She decided to add a room to fit this ten foot tall work of art. ("Transfiguration in Deep Water Tree" by Monte Schatz, photos by Alexa Walker and J Brent Huggins.) It's ironic because all of the surfaces on this work are paper!
This room was built using traditional wood frame construction, then clad with adobe block on the north wall. We were motivated to build with adobe because we were excited about using local and natural materials. The problem with traditional adobe is that each adobe block weighs about 40 pounds! Building a 10 foot tall wall with those big heavy blocks is hard on a person. So we started investigating responsible alternative construction materials.
We had tried strawbale construction. Strawbale buildings require  a wood frame, and the roof normally uses a great deal of wood. Living in the high desert of far West Texas, we feel it is important to work with what is available. Trees are a rare commodity, we wanted to do all we could to work without wood.
That's when we found papercrete.
Our papercrete blocks weigh around seven pounds- much easier to work with. We mix up shredded paper (from our neighbors) and soak it with sand and water for a day. The next day we add clay, recycled Styrofoam, Portland cement for strength and fire protection, and perlite for its light weight quality and pour our own blocks in a mold. After just a few days we can build whatever we like! With papercrete even the roofing doesn't require wood!  The small brick unit lends itself to domes and arches and shapes not possible with other materials. It's lightweight and safe. Anyone can work with papercrete. The papercreting community is very open. Our papercrete guru, Clyde T. Curry, is like many papercreters who share their formulas freely. That's why we are "Eve's Garden Organic Bed and Breakfast and Ecology Resource Center." Our aim is to demonstrate what can be done with papercrete. We share all we learn, with the belief that anyone can have an affordable and beautiful home.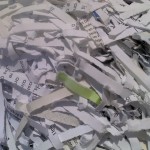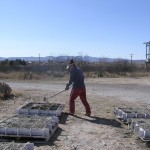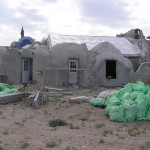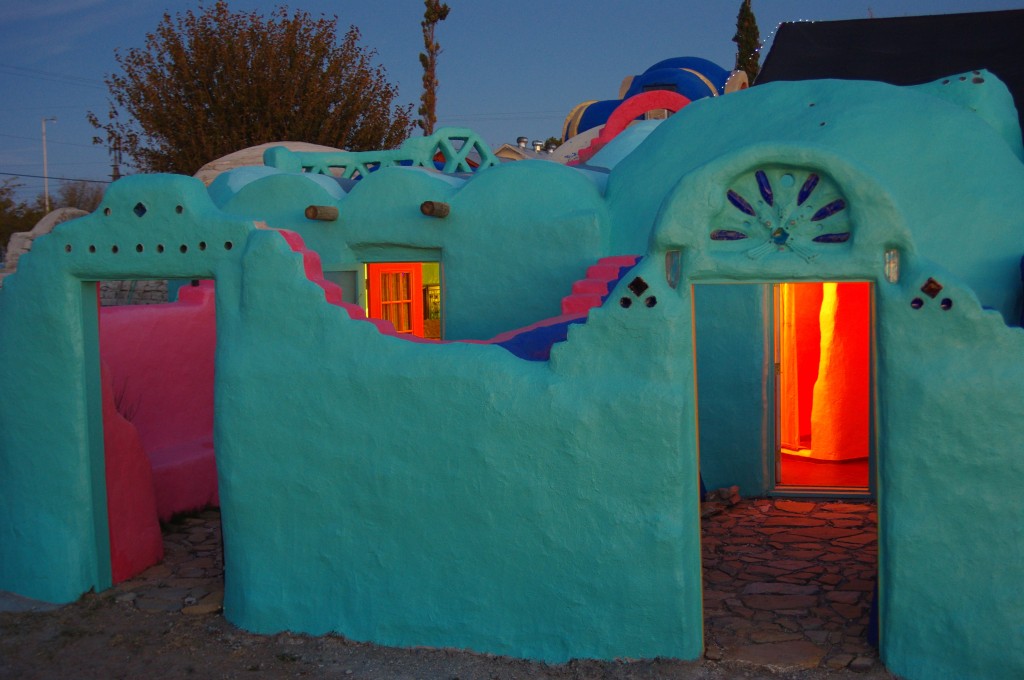 Kate Thayer has creativity and art in her family background . She is a great grand daughter of Abbott H. Thayer. We joke because Abbott Thayer is known as the "father of camouflage." Most would say that Kate's work of art is anything but camouflaged here in the earth-toned desert.
Abbott's and his son Gerald published: Concealing Coloration in the Animal Kingdom (1909.) This book was published in an effort to convince the army under Teddy Roosevelt how we could learn from the animals and use this insight into protective coloration to save lives in the first world war. Abbott was also known for painting his winged figures, and was a  contemporary and friend to Emerson and Thoreau. One  can see this creative influence in Kate's life work.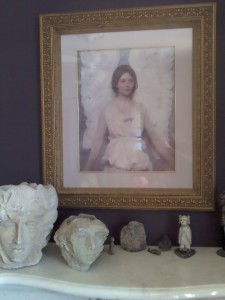 Today this creatation features a work of art spanning half of a city block. An organic bed and breakfast and ecology resource center with seven distinct hand-crafted rooms to share with those looking for a place of inspiration. We are excited to share Eve's Garden-Kate's masterpiece and motivate people to "create their own camouflage!" Everyone has their own form of camouflage, as we all need to fit into our habitat. For some people their camouflage is a suit and tie. For us, it's a big shade hat covered in the brilliant  colors of Eve's Garden!